January 26, 2012
Shopping in Sedona is one of the main thrill's when your visiting Sedona. Sedona has a number of main shopping areas and a multitude of shops: some fun, some interesting, some practical, some artsy, some upscale, some touristy. The challenge isn't finding shops, but finding the shops you want. Of course, window shopping and wandering in and out of the different shops can be entertaining all by itself.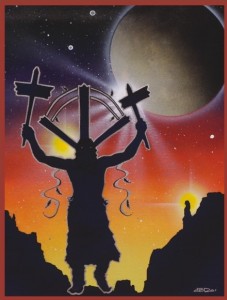 Some of the more interesting shopping areas are…
The Sedona Indian Artist's Market
Speaking of Shopping in Sedona, the Sedona Indian Artist's Market is the only all-Indian marketplace in Sedona. Native American craftsmen from a large cross section of tribes including Hopi, Chumash, Navajo, Dine, Jemez and others sell paintings, pottery, baskets, jewelry, as well as highly unique items at this gathering. It all takes place on Highway 89A across the street from New Frontiers (a large health food store) on select weekends. If you are fortunate enough to be in town when the show is on, it's worth the stop.
Uptown
"Tourist Central"
Good people watching
Lots of shops
Park and walk from shop to shop
Red rock views
Every range of price and quality
Indoor/outdoor experience
Lots of places to eat or snack
Shopping in Sedona Uptown is considered tourist central. You can start your exploration at Pinon Pointe, the shopping plaza adjacent to the Hyatt Vacation Club at the Y. Park in back and walk through this small but interesting plaza with phenomenal red rock views. Try lunch at Wildflower Bread Company and be sure to check out some of the amazing shops here. Then cross the street and move on to the rest of Uptown shopping. Three main shopping centers (Sinagua Plaza, Sedona Center, and Matterhorn Shoppes) blend into one continuous array of shops with everything from t-shirts dyed with red rocks to fudge to fine Indian jewelry to Hummer accessories. The atmosphere is "We're from anywhere and we're on vacation!"
Tlaquepaque
Beautiful Old-World Mexican style village
Middle to upscale shops
Lots of galleries, art, handwovens, textiles, pottery, sculpture
Eclectic mix of nice to fine quality shops
Wonderful Spanish architecture
Cobbled pavement indoor/outdoor experience
Every shop a delight
Places to eat and snack
Truly a Sedona landmark, no shopping excursion in Sedona is complete without a trip to Tlaquepaque (t-lockey-pockey). Built as an arts and crafts village from 1971-1978 by Sedona resident, Abe Miller, Tlaquepaque is a collection of more than 40 galleries, shops and restaurants housed in an old-world Mexican style village. Tlaquepaque's tag line, "Arts and Crafts Village," may convey the rustic ambiance of this place, but not its magic. Be prepared to discover one-of-a-kind items of exceptional quality—jewelry, clothing, artwork, furniture, pottery, sculpture and paintings—things you will find nowhere else in the world. The Spanish colonial style buildings that make up Tlaquepaque are nestled among the shade sycamores on the banks of Oak Creek. The complex was actually built around the existing trees. Wonderful sculpture and fountains grace the grounds. Especially beautiful in the Christmas season.
The Gallery District
Unique and distinctive shops and galleries
Large outdoor sculptures
Mostly upscale offerings
The Gallery District is comprised of the shops and galleries at Hozho and Hillside, literally next door and barely around the bend on 179 from Tlaquepaque. Garlands in the Hozho center carries the most extensive and comprehensive offering of Indian rugs from every tribe and region. The outdoor sculptures of the Hozho gallery are worth the visit by themselves.
Up the street next door at Hillside, I love the shop full of whimsical feminine indulgences called Indulge. There are also many upscale gallery shops with outstanding artwork.
Oak Creek Factory Outlets
Typical factory outlet atmosphere
Great bargains between seasons
Eclectic variety of shops
If you visit between seasons, you won't have to hunt for bargains. Shoes, bags, clothes, linens, furniture, books, you name it, it's here.