January 25, 2012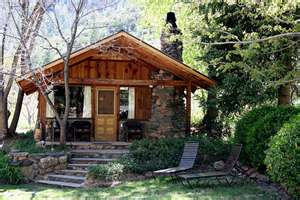 Looking for the rustic Sedona experience without actally sleeping outside? There are a number of great Sedona cabins all along Oak Creek Canyon…
Sedona Cabins…3 Great Reasons to Rent One
1. Get Closer to Nature
The stunning red rock scenery is reason enough to make Sedona, Arizona a favorite location when looking for a cabin rental in northern Arizona. Staying in one of the many rustic Sedona cabins along picturesque Oak Creek is an up close and personal way to experience the natural beauty of Sedona without having to pitch a tent or hook up an RV. Wildlife and lush foliage and wildlife abound on Oak Creek and you will find a number of rental cabins located right near the edge of Oak Creek, further into the forest, near fishing spots and hiking trails. You will feel far from the touristy throngs, even though you are only minutes from restaurants, shopping and fun things to do.
2. Save Money, Stay Longer
But, just like camping, staying in a cabin can be considerably more economical than a stay at a resort or a hotel–and they are a great way to enjoy longer vacations for the same amount of money. Many Sedona cabins can house more than two people, making them ideal for a group getaway or family reunion and many of them come furnished and with kitchenettes, making meal preparation fun and easy.
3. Privacy, Romance and Charm
Cabin romance is a third reason to choose a cabin over another form of Sedona lodging. Where else can you enjoy your own candlelit dinner, followed by a stroll along the creek under the stars without even having to go out?